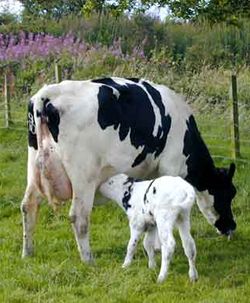 Phenomenal French Toast
Phenomenal French Toast
(from "Vegan Vittles" by Joanne Stepaniak)
2/3 cup nondairy milk
4 teaspoons whole wheat pastry flour
1.5 teaspoons Red Star Vegetarian Support Formula nutritional yeast flakes
pinch of salt (optional)
4 slices whole grain bread or whole grain sour-dough bread
1. Place the milk, flour, yeast flakes, and salt in a small bowl, and beat them together with a wire whisk to make a smooth, thin batter. Pour the batter into a wide, shallow bowl.
2. Dip the bread slices, one at a time, into the batter, making sure that both sides are well saturated.
[then cook like regular french toast]
Makes 2 servings.
---