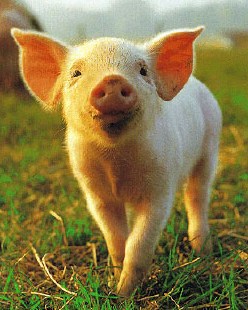 Fur Free Friday
Next Friday, Nov. 28, is Fur Free Friday! As a participant in this national event, the south-east Michigan animal rights group S.C.A.N. will be having an anti-fur demonstration at Neiman Marcus in Troy, MI. For details about the protest, see the S.C.A.N. events page or email martians@umich.edu if you're interested in participating.
Every year, nearly 28 million animals are farmed world-wide for use in fur trim, coats, and accessories. Whether trapped in cruel leg-hold traps in the wilderness or raised in the nightmarish confines of a "fur farm," the fate is the same for all of these poor creatures: anal electrocution, live gassing, or broken necks. Because these procedures are prone to flaw, many are left alive and conscious when they are skinned for their fur.
Please, choose not to wear fur this winter. There are many stylish and cruelty-free synthetics available. For more information and alternatives, see FurIsDead.com.
---